My child is ill, but not with coronavirus. Can I still seek medical help?
With the current Covid-19 crisis, many parents - understandably - may be unsure or even reluctant to seek medical advice if their child has had an accident or is feeling unwell, with non-Coronavirus related sypmtoms.
And news reports today (Friday 10 April) suggest children are being put at risk from other illnesses or injury because parents don't want to bother their GP, are confused about whether to call 111 or 999 or are simply unable to access any medical assistance at all.
The NHS has therefore issued a special message for parents with more details of when it is appropriate to seek various medical services for your child to try and make the situation clearer for parents and carers and to help allay any fears.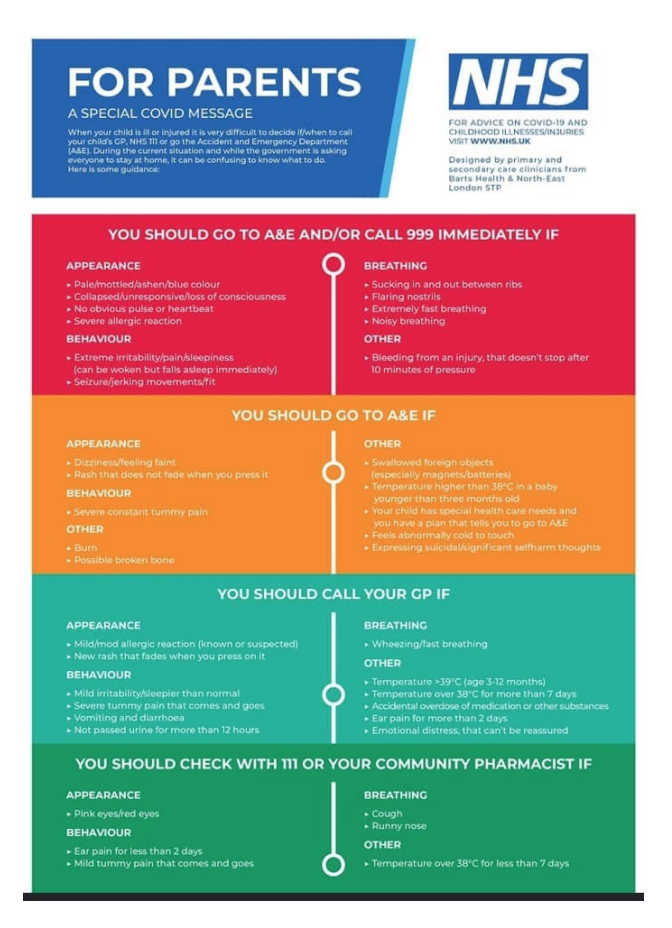 You should go to A and E or call 999 immediately if:
APPEARANCE
Pale/mottled/ashen/blue colour
Collapsed/unresponsive/loss of consciousness
No obvious pulse or heartbeat
Severe allergic reaction
BREATHING
Sucking in and out between ribs
Flaring nostrils
Extremely fast breathing
Noisy breathing
BEHAVIOUR
Extreme irritability/pain/sleepiness (can be woken but falls asleep immediately)
Seizure/jerking movements/fit
OTHER
Bleeding from an injury, that doesn't stop after 10 minutes of pressure
You should got to A and E if:
APPEARANCE
Dizziness/feeling faint
Rash that does not fade when you press it
BEHAVIOUR
Severe constant tummy pain
OTHER
Burn
Possible broken bone
Swallowed foreign objects (especially magnets/batteries)
Temperature higher than 38°C in a baby younger than three months old
Your child has special health care needs and you have a plan that tells you to go to A&E
Feels abnormally cold to touch
Expressing suicidal/significant selfharm thoughts
You should call your GP if:
APPEARANCE
Mild/mod allergic reaction (known or suspected)
New rash that fades when you press on it
BREATHING
BEHAVIOUR
Mild irritability/sleepier than normal
Severe tummy pain that comes and goes
Vomiting and diarrhoea
Not passed urine for more than 12 hours
OTHER
Temperature >39°C (age 3-12 months)
Temperature over 38°C for more than 7 days
Accidental overdose of medication or other substances
Ear pain for more than 2 days
Emotional distress, that can't be reassured
You should check with 111 or your community pharmacist if:
APPEARANCE
BREATHING
BEHAVIOUR
Ear pain for less than 2 days
Mild tummy pain that comes and goes
OTHER
Temperature over 38°C for less than 7 days
---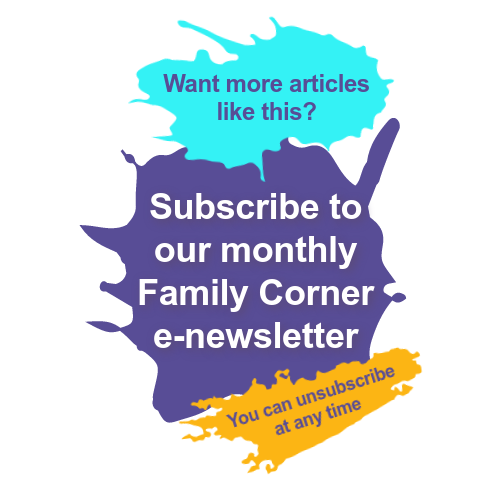 ​