Advent calendars are a much-loved tradition in the run up to Christmas but the reverse advent calendar is becoming increasingly popular — especially during the cost of living crisis.
And they are a great way to start teaching children about social responsibilty and getting them to think of others.
What is a reverse advent calendar?
Traditionally, advent calendars are used to count down the days of Advent in the run up to Christmas. The first day of advent falls between 27 November and 3 December, but most calendars start on 1 December and run until Christmas Eve or Christmas Day.
Most calendars comprised a series of doors or windows to open, revealing a picture, small chocolate or little gift for each day.
But the reverse advent calendar turns this trend on its head. Instead of receiving a gift, those taking part in a reverse calendar DONATE an item each day.
At the end of advent, the calendar will result in a collection of 24 goods that can be dropped off at a local food bank, shelter or other good cause in time for Christmas.
Choosing a good cause
The Trussell Trust, which supports a network of 1,200 foodbanks, is currently seeing unprecented demand for its services.
This winter will also be exceptionally busy for many other organisations, including women's shelters, baby banks, homeless shelters and even animal shelters.
The cause you choose to support is up to you and your family.
If you are looking for a local good cause to support the Trussell Trust's website allows you to search by postcode to find your nearest foodbank, along with their opening hours and contact details.
Check first your donations will be welcome
Before you start, make sure you get in touch with your chosen charity to check that they are happy to accept your donations.
They will be able to give you instructions for how to drop your completed calendar off and the type of items they can accept as donations.
They may have a wish list of items they are in particular need of at the moment or a list of things that they will always need.
Depending on their opening hours over the winter period, you may need to start your advent early so that it is ready in time to donate to your chosen cause before the end of the year.
If you are running late, as long as you haven't collected any perishable items you may be able to drop off your calendar in the new year, as most charities will be in need of donations year-round.
Start collecting
If your chosen charity has given you a wishlist of item or other instructions, show your children and talk to them about it.
Then you'll need a bit of space to collect all your donated items ready to go to the charity.
A spare shelf or a couple of large boxes could work well — just make sure babies or very young children can't reach it and tamper with the items.
You could decorate the box with wrapping paper or ask your children to create their own design – perhaps add numbers to count down to the end of advent, when your calendar will be complete.
Popular items to donate
The items you collect will of course depend on the good cause you have chosen and what they have asked for.
As a general rule it's best to choose non-perishable items with a long use-by date for food banks and they will not accept any expired or opened products.
Personal care items such as soaps, deodorants and feminine products are also usually welcome. As well as the usual dried pasta and tins of food, try to also include long-life milks, coffee, tea and fruit juices, which don't get donated as often.
Remember free-from products for those with allergies will also be welcome.
Donations don't always have to be bought. Some charities may accept second-hand items if they are still in good condition – just be sure to check with your chosen good cause before you start collecting.
Items including toys, clothes and blankets may be accepted, depending on the charity you have chosen.
Once your collection is complete, all you need to do is drop off your 24 donated items as arranged with your chosen charity. 
The reverse advent calendar is a good way to teach young children about social responsibility and thinking about the festive season as a time of giving — not just receiving. 
Happy collecting!
This article first appeared in Under 5 magazine. 
---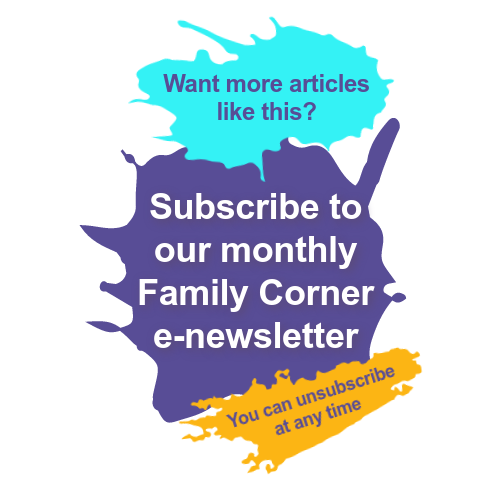 ---
Where next?
Why hugs and kisses help your child thrive
6 ways to help your child develop a growth mindset